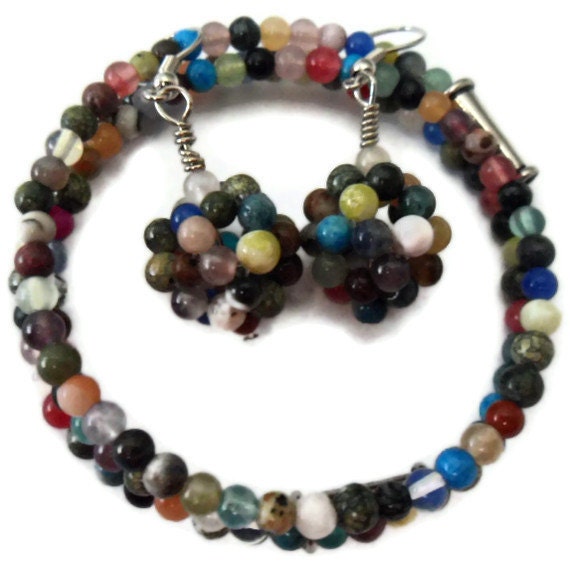 I call this set amazing because of all of the energies of all the gemstones that make up this set. The bracelet is memory wire with many small round gemstones. The earrings are cute little spheres of small round gemstones as well.
Here are some of the gemstones and their properties-
Rose Quartz- unconditional love, self esteem, self love, peace
Amethyst- balance, peace, patience, intuition
Click Here to Visit My Etsy Shop!