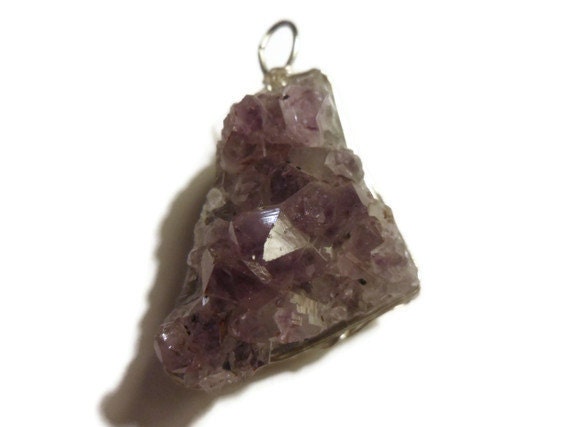 I found this gorgeous cluster while on a trip to the Smoky Mountains. i instantly fell in love with it. It sat on my alter for a while, and as I held it I knew that it had to be worn. Oh yes, it would make a beautiful display on a shelf somewhere, but for this to be truly admired and appreciated, ya gotta wear it. In my opinion...I wrapped it in wire and BAM! Beautiful!
Amethyst is a great stone. Quart...
Click Here to Visit My Etsy Shop!