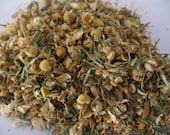 Tea has long been used by many civilizations in fighting arthritis and other joint pains. Modern medicine has slowly been recognizing some beneficial effects of drinking tea in the overall efforts towards treating arthritis. Two of this tea's main arthritis/anti-inflammatory ingredients are listed below:
Ginger- helps control chronic pain of muscle aches and arthritis
Alfalfa- helps keep ca...
Click Here to Visit My Etsy Shop!